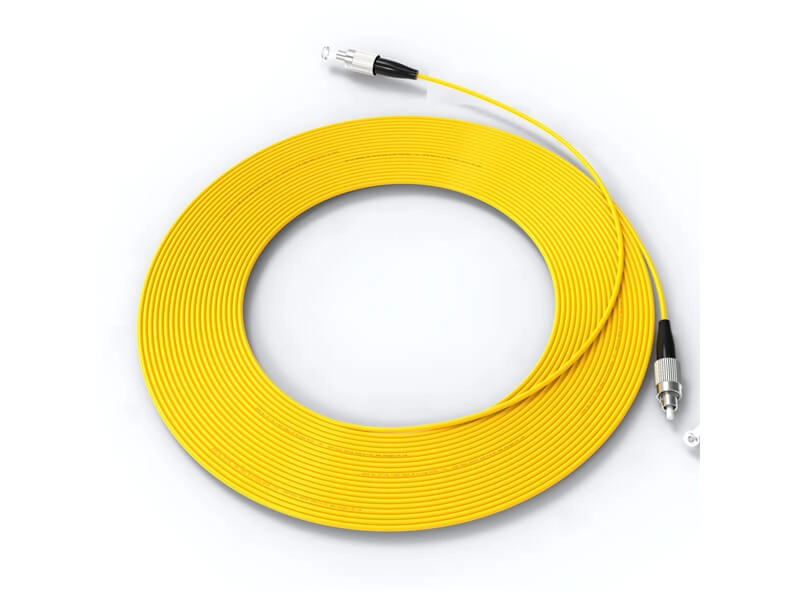 MeetsTelcordia GR-326 Core and ROHS 
Theconnector could be SC,FC,LC,ST,MU,E2000 
The cable could be G652D,G655,G657,OM1,OM2,OM3 
The cable size of simplex patch cord could be 9mm,1.6mm, 2.0mm,2.8mm
The cable size of duplex patch cord could be 2×2.5mm, 1,6×3.3mm, 2.0×4.1mm,2.8×5.7mm etc.
Patch Cords are used to provide optical connection for fiber optic electronics. The use of the patch cord provides a quick and easy method for routing fiber patches in data centers, head-ends, cellular hubs and central offices. The patch cord can be used in interconnect or cross-connect path connecting the incoming fibers to the electronic equipment and providing patching within the fiber paths. Patch Cords include simplex, duplex and Multi-fibers assemblies.
Application:
Fiber CATV
Fiber Cabling system
LAN & FTTH Network
Contact To Get Free Sample & Catalog
Privacy Policy: Security and Privacy Guaranteed 100%!