Fiber Patch Cord Manufacturer in China
Fiber optic patch cord is very widely used in FTTH applications, is a connecting part of fiber optic equipment, the market demand is very large. Shiningfiber as one of the oldest fiber optic patch cord supplier in China, now we are going to talk about the manufacture of fiber optic patch cord, how can we produce stable quality and reasonable price of fiber patch cord?
The manufacturing process of fiber patch cord
Normally, there are six steps when we produce the patch cord:1, cutting, 2, curings 3, assembly 4, grinding 5, testing, 6, packaging
The real production in the patch cord factory will be more complicatied than it. here is for more easily understand.
The key factors of the quality of patch cords
As a professional patch cord manufacturer, we know very well what a high quality patch cord depends on.
Fiber optic patch cords are composed of three important parts, which are also the raw materials purchased by patch cord factories.
The most important parts ranked are core; fiber; and assembly.
We purchase the core from CCTC, the fiber is used by Sumitomo and the components from China Jiawei.
Sanhuan(CCTC) is currently the most recognized supplier in the market, with stable data and delivery time, supplying 65% of the world's fiber optic equipment manufacturers.
High-quality raw materials are the basis of quality. On this basis, coupled with mature manufacturing processes, can we produce high-quality fiber optic patch cords.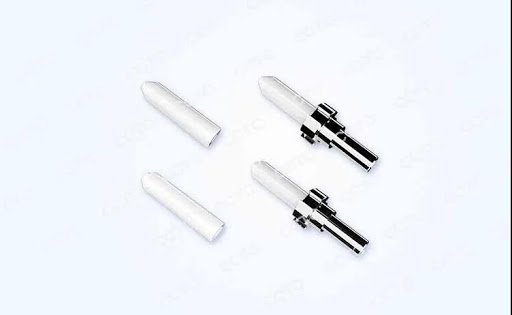 CCTC fiber core
The most important of the compnents of fiber patch cord
Which kinds of the fiber patchcord we can supply?
Connector type:LC/SC/ST/FC/MPO/MTP.
Mode type:Single-mode or Multimode patch cord.
Quantity of the connector: Simplex or Duplex patch cord
Cable length:1m/5m/10m/20m/30m/50m etc.
Connector Polish Type:APC/UPC type.
Cable jacket type:PVC/LSZH/OFNP/Armored.
New Type of Patchcord:MTP/MPO,Why MTP/MPO is widely used in the fiber optic field?
Lead time for bulk order of fiber patch cords
Stable and fast delivery time is an important factor for overseas procurement consideration, and production capacity is the basis for stable delivery time.
The normal production capacity of our patch cord factory is 3,000 pieces per day, the maximum capacity is 10,000 pieces per day, because our production line not only produces patch cords but also pigtails and splitters, so there is a large flexibility incapacity, for the urgent delivery of orders, we can also be very good at handling.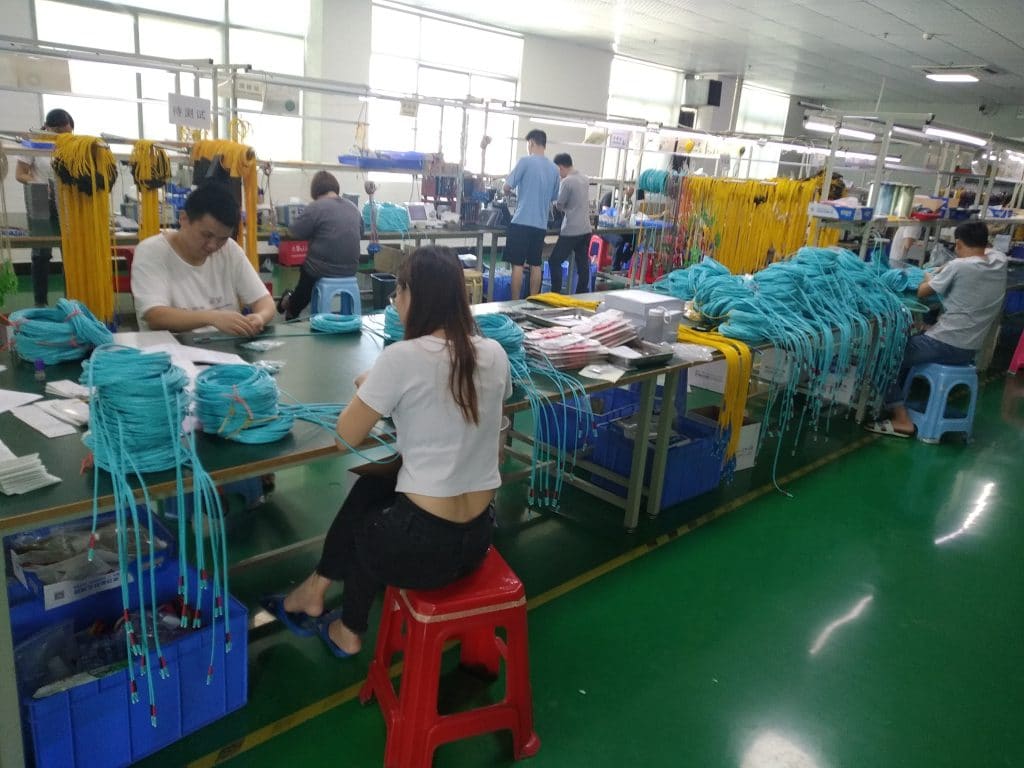 Currently in China, we have 3 patch cord factory, located in Shenzhen, Guangdong Province, Guangxi Province and Hunan Province.
The factory in Shenzhen, due to high costs, mainly produces products with high technical difficulties, such as FBT splitter, 1×64, 1×128 splitter, and some special customized requirements of patch cords, etc.
The factories located in Guangxi and Hunan are mainly producing regular patch cords, splitters, pigtails, etc. due to the low plant rent and labor cost.
Due to the large scale of the factory, our raw material procurement cost is low, and the efficient management of the company, the price of the fiber optic patch cords we supply is very competitive, you can ask us for quotation by [email protected] at any time.
Contact To Get Free Sample & Catalog
Privacy Policy: Security and Privacy Guaranteed 100%!