FBT Singlemode Standard Coupler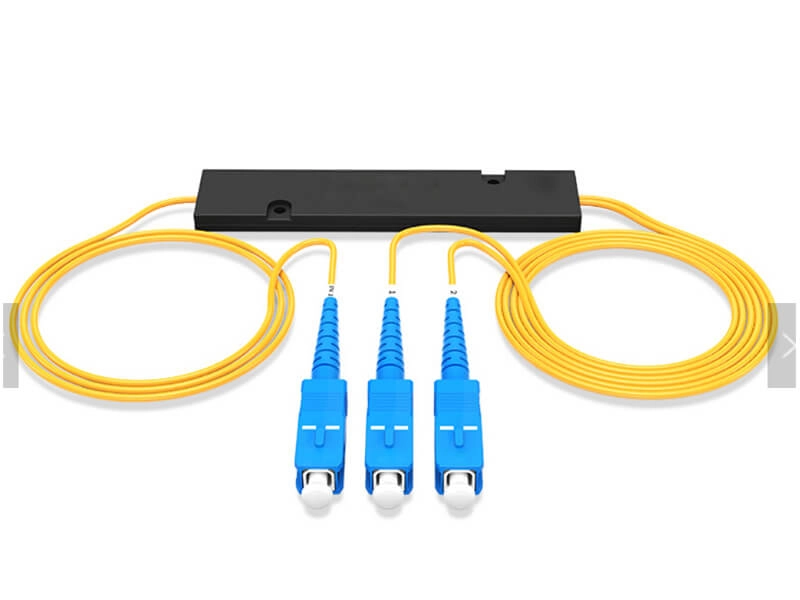 Low insertion loss
Low polarization dependent loss
High Return Loss Optional
Split Ratio 20/80, 40/60. (50/50 as default.)
Compact for small application areas like in closure or splice trays
Wide Operating Temperature and Wavelength
Excellent Environmental & Mechanical Stability
Qualified under Telcordia GR-1221 and GR-1209 High Quality Plastic ABS Box
Fused Biconic Taper (FBT) coupler, also be called FBT splitter, based on the traditional technology, it is to bundle together two or more optical fibers, and then pull the cone machine melt stretching, and real-time monitoring the change of the ratio, spectral ratio requirements after melt stretching, one side retain a single fiber (the rest of the cut) as input, the other end is a multi-channel output.
As one of the key components for GPON FTTx networks, optical splitters can be placed in the Central Office or in one of the distribution points (outdoor or indoor) because the FBT coupler are highly stable for multiport optical signal splitting with low insertion loss. FBT couplers are designed for power splitting and tapping in telecommunication equipment, CATV network, and test equipment
Wolon's FBT Singlemode coupler 1X2 2X2 offer very low insertion loss, low polarization dependence and excellent environmental stability Accurate coupling ratio from 50/50 to 1/99 and fiber type 250um bare fiber, 3mm and 900um loose tube fiber are available with very tight uniformity. Singlemode standard coupler and wideband coupler components find extensive application to perform power splitting and monitoring functions in all kinds of optical communication systems.
Applications
FTTX (FTTP, FTTH, FTTN, FTTC)
Passive Optical Networks (PON)
Local Area Networks (LAN)
CATV Systems Amplifying,
Monitoring System
Contact To Get Free Sample & Catalog
Privacy Policy: Security and Privacy Guaranteed 100%!